Out-of-the-box SOLUTIONS for your out-of-the-box CHALLENGES
MOBILE APP DEVELOPMENT
Behind every "simple" app is the perfect marriage of code and architecture. Whether you're looking to attract modern customers, create amazing user experiences, or get an edge over competitors, we are experts at creating the perfect app to match your business needs.
WEB APP DEVELOPMENT
Web applications need to have a front-end that excites users and functions properly across all devices, while also offering a user-friendly and reliable back-end that clients can use to manage and scale. From AI to Cryptocurrency, we can create any web app that your business needs.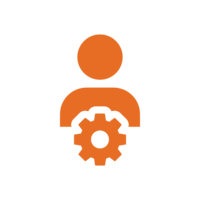 AUTOMATION
Streamline your operations with custom apps designed with your specific business needs in mind. Remove the bulk and unnecessary duplication in order to create a more efficient [and less expensive] business operation.
Sometimes things just don't go as planned. Whether your software development team quit, or your project hit a technology road block, Entricio will come in and help you find your way out of the crisis. After a quick code review and a bird's eye view of all of the pieces to the puzzle, we will develop a step-by-step plan to get you up and running again.
Need a hand? Have a few but could use more help? A huge project that requires specific expertise… a vacant role that needs filling… an endeavor that you can't quite figure out yourself. Entricio can come along side of you and help you successfully accomplish your goal. On a temporary or permanent basis, our team of experts will make it happen.
Our engineers can transform your ideas into reality.